Race #20 Saturday September 16th 2017
IMCA RaceSaver Sprint Series
Shenandoah Speedway, Shenandoah, Virginia

by Jim Haines

Anthony Linkenhoker Shows Smooth
Anthony Linkenhoker has always been known for his smooth quiet style and the nickname Shark has been with him for a long time and Saturday he showed why it fits.
The feature only event started with Linkenhoker and Chris Ware on the front row. Linkenhoker was out first and Tony Harris got to second quickly and two went at it.
Ware and Bill Rice were staging their battle over third. Linkenhoker was staying smooth lap after lap not giving any opening for Harris to get by and Ware was staying tough not letting Rice by for third either.
As traffic started to come in to play with a few laps left Linkenhoker had some luck go his way and that was all it took as he raced to the line for his second win of the year.
At the line it was Anthony Linkenhoker, Tony Harris, Chris Ware, Bill Rice, Josh Perreault, Troy Severin and Neil Sandridge.
Next week the final dirt race of the year will be at Natural Bridge Speedway on Saturday September 23rd.

=========================================================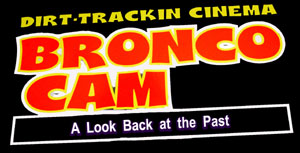 Below I redid the French Grimes and Glenn Worrell Videos
to view on Youtube.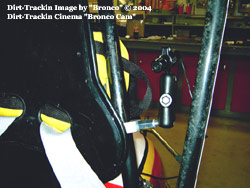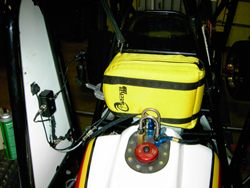 In the past to do incar camera you had to strap a pack onboard
with a sony recorder. Look how Technology is today
a simple GoPro !